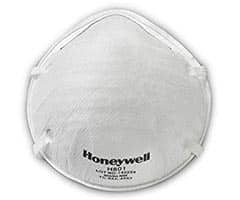 If you have been watching the news you may have seen that there has been an outbreak of Coronavirus originating in China but now making it's way around the world! It's urgent that people keep on top of this and protect themselves and their families properly. The easiest and most effective method of protection is through a coronavirus mask.
Key Coronavirus Facts So Far:
It's very early days on this, we have not quite hit pandemic level yet but all signs are that this is a serious health hazard to the region and the world at large. The major concerns most health professionals have right now is how honest are the Chinese government being with the issue… They seem to be downplaying it while Doctors and Nurses are coming forward and explaining they have no supplies to deal with problems and videos like this of coronavirus victims are coming out:
#coronavirus in action.pic.twitter.com/af7w2Z4Uu7

— Darren of Plymouth 🇬🇧 (@DarrenPlymouth) January 25, 2020
What is important when buying coronavirus masks?
The whole idea of a coronavirus mask is to stop yourself from inhaling the airborne virus. We often see people in Asian countries wearing masks in media but this is not usually to block viruses, they want to block pollution. The good news is the same masks are also very effective at blocking viruses and filtering the air that you breathe. When selecting a mask you want to look for the following:
The N rating – You want to find a mask rated N95 or higher, this means it filters 95% of particulate matter including dust, smoke or viruses down to 0.3 micron in size.
Disposable Filter Elements – Replacing and disposing of the mask entirely or the filter itself is important. After all if it does it's job it contains the virus so keeping it on your person is not a smart move. With expensive masks they will feature replacement filters but most masks are cheap and designed to be thrown away.
Fitment – If there are gaps between your face and the mask unfiltered air will get through.
These masks work in a very simple manner, they have filters (often some sort of carbon or synthetic material) which is a very fine grade that physically stops particles getting through. Most regular decorating or painting masks are more than capable of blocking the coronavirus, please keep this in mind. These are not special medical grade products, don't spend more than you have to as there are already people taking advantage of consumers with lies.
IMPORTANT: The coronavirus can be transferred through your eyes and ears. For this reason we recommend FULL FACE masks along with ear plugs in the form of cotton balls with tea tree oil infused (just 2 drops is fine). Wear gloves, change them regularly. Leave your shoes outside your home.
Coronavirus Masks
---
---
---
---
---
---
---
---
---
Other Protections Against Coronavirus
As the virus grows and spreads around the world the danger massively increases and things could turn rather difficult very quickly. Due to the fact that it's Chinese New Year and levels of travel in infected areas is so high right now it's the worst possible time for such a virus to mutate. In addition to wearing in a mask if you are indeed near a confirmed coronavirus outbreak there are a number of other things I would be encouraging you to take seriously. The best place to be if a local outbreak occurs is at home with no contact from the outside world.
You may think of this as rather extreme, but it's not. This is a virus that spreads from person to person with no immediate symptoms that is more contagious than the common cold… If you don't want this virus then you need to limit contact with it as much as possible. If you are concerned about the virus the advice from the WHO is to immediately go home and lock yourself away while it's dealt with.
Hand Sanitizer and Gloves
Become obsessed with hand cleaning, avoid contact with animals and surfaces that lots of people touch such as door handles and other surfaces. Washing with soap and water is fine, but while on the move a high alcohol content hand sanitizer is advised!
These alcohol gel products kill bacteria and viruses very effectively. Stock up on this and use it liberally, it does not require water to work so it's ideal for on the move.
Stockpiling Essentials
If things escalate the best place to be is in your home and you will want to avoid leaving and risk exposing yourself to the outside world…
Stockpiling essentials could become necessary, some of these products may be:
Medicine
Water
Battery powered flashlights and radios
Batteries
Disinfectants that kill viruses
Surface cleaners and cleaning products
For most people these are regular household items and things you're going to use up anyway if nothing happens, but it's best to have them now and be ready in case something does happen. If you are not prepared you will be fighting at stores as other people stockpile goods, get ahead of the curve.
Food
If it does come down to it (or another disaster happens later on down the road) you want to be prepared with a good amount of food ready to go. You can start at the supermarket, looking for food with a very long expiration date such as:
Pickled veg
Tinned products
Rice
Pasta
Jars of sauces
You can also buy survival food online designed for this purpose with a 25+ year shelf life and they really don't taste all that bad, they are the same sort of dehydrated meals hikers eat which can be prepared warm or cold.


Water also needs thought, the simple solution is to buy large water containers and store it yourself but another solution for those without that kind of space is canned water with a 50 year shelf life.
It's also a good idea to keep some sort of purification method at home too, these can be simple purification tablets which cost a few cents each or ceramic filters which are also not that expensive.
Power
Backup power systems may be a good idea, particularly if you are someone living in remote area.
Simple solutions include:
Air Purification
As you are in your home and the windows are shut air will become stuffy, one way to beat this is an air purifier which can double as a source of extra protection…
You want a HEPA rated filter with back up filter elements. These machines push air through a filter with pulls out dust, pollen, smoke and the particular model below uses a UV light to kill viruses like Coronavirus. If you can stretch I would advise one of these per room as they really do help!


Disposable Suits
Disposable protective clothing whenever you are forced to leave your home will keep the risk of bringing the virus into your home at a minimum. I would advise that these are kept in your cars and your home, when used in conjunction with a mask and gloves you're going to be very well protected. Change out of these BEFORE entering your home and immediately shower/wash if you are forced to go outside during the outbreak.


Corona Virus FAQ
What is Coronavirus?
Coronaviruses are a group of viruses that cause diseases in mammals and birds that include diarrhea in cows and pigs, and upper respiratory disease in chickens. In humans, the virus causes respiratory infections, which are often mild, but are potentially lethal.
Coronaviruses are not uncommon as a group, Ebola, Sars, Mers and most flus are Coronaviruses but the danger is this particular mutation is extremely dangerous and has killed hundreds of people at this point.
Why is it so dangerous?
Well we don't know if it is yet, there were 45 deaths out of the first 1000 confirmed cases. That's a 4.5% mortality rate…
For comparison regular seasonal influenza has a mortality rate of 1% so it seems far more dangerous but so far data is limited.
Where has Coronavirus spread?
So far there have been confirmed cases in the US (Washington and Chicago), France, China, Nepal, Thailand, Malaysia, Singapore, Australia, Vietnam, Macau, Hong Kong, Taiwan, Japan and South Korea.
China has shut down entries and exits to Wuhan where the virus spread and the capital Beijing. They are taking this very seriously but doctors and nurses are concerned that supplies are limited to treat and test people.
Is there a cure to Coronavirus?
At this stage there is no vaccine for the new coronavirus, which means it is more difficult for vulnerable members of the population – elderly people or those with existing respiratory or immune problems – to protect themselves. One sensible step to get the flu vaccine, which will reduce the burden on health services if the outbreak turns into a wider epidemic.
What are the symptoms?
The virus causes pneumonia, a build up of fluid in the lungs. Those who have fallen ill suffered from breathing difficulties, coughs and fever. People have also suffered organ failure however those are likely to be weak people such as the elderly or previous health conditions.
It's a viral pneumonia, which makes anti-biotics useless. The drugs we have for flu will not work against this virus. Hospitals will help clear peoples lungs but ultimately recovery will depend on the individuals immune system.
Should we be worried?
Not right now, it's a mild concern level of worry but it could change quickly.